Fall 2017 Contributors include the following undergraduate and graduate students enrolled in UWF's Digital History course with Dr. Jamin Wells.
Samantha Arroyo (Researcher ID
Austin Burkhard  (Researcher ID 0000-0002-5451-4838)
Virginia Conaway (Researcher ID 0000-0003-4182-8640)
Ally Francis (Researcher ID 0000-0002-7303-467X)
Keilani Hernandez (Researcher ID
Elayne Hinsch (Researcher ID 0000-0002-6898-4398)
Roy Hunter (Researcher ID 0000-0001-7548-6015)
Scott Kazek (Researcher ID 0000-0002-5845-5556)
Cyndal Mateja (Researcher ID 0000-0002-2685-6777)
Michah Minnocci (Researcher ID 0000-0002-3326-9191)
James New (Researcher ID
Kristin Parrish (Researcher ID 0000-0003-0690-7329)
Samantha Poirier (Researcher ID 0000-0002-9376-3896)
Ashley Thomas (Researcher ID 0000-0002-1671-0504)
Jacob Verda (Researcher ID
Vivienne Williams (Researcher ID 0000-0002-5444-3662)
Meet our Spring 2017 Public Digital History Team! Our group pioneered the Escambia County Coastal Heritage Survey project to create the current inventory and website.  We are very excited to watch our team grow in the future, and to see what new research gets brought to the table. Please feel free to contact us with any questions using the comments section, or the information listed here.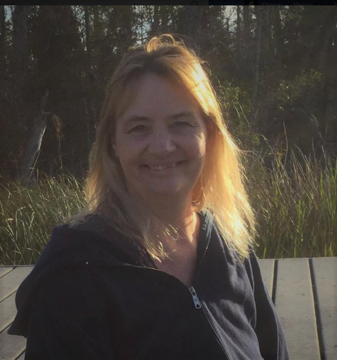 Diana Ritzie
Researcher
Researcher ID: 0000-0001-6678-3157 Featured Landscape: Weather Events Diana Ritzie is a current graduate student attending the University of West Florida with an interest in Traditional History. Diana earned a Bachelor of Arts degree in History from the University of West Florida, a Bachelor of Arts degree in Psychology from Roger Williams University and a Bachelor of Fine Arts degree in Creative Writing from Roger Williams University. Her area of specialization for the Escambia County Coastal Heritage Survey involved exploring weather events which impacted Escambia County. Events include hurricanes, tornadoes, thunderstorm activity, floods, and other historical weather events which shaped Escambia County. Diana developed an interest in weather related events after experiencing her first "take cover alert" referencing a tornado while traveling from New Jersey to Florida. While living in Osceola County, Florida Diana experienced a visit from Hurricane Charley, Hurricane Frances and Hurricane Jeanne during the 2004 hurricane season, as well as several other hurricane experiences. Diana intends to continue exploring the history of weather events.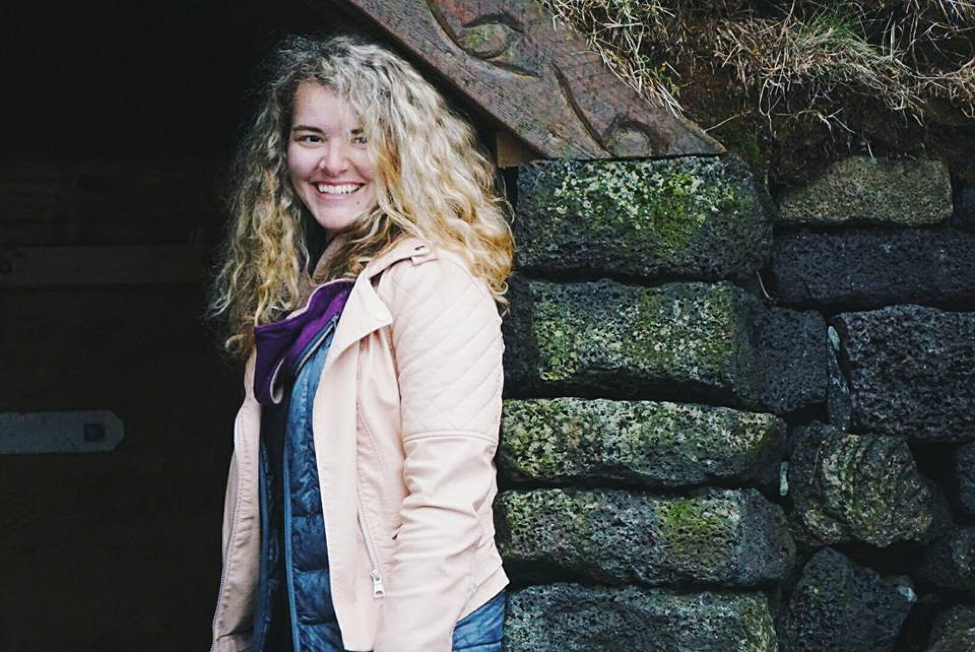 Jessie Cragg
Researcher
Researcher ID: 0000-0001-5133-8384 Featured Landscape: Navigation Landscape Jessie Cragg received her B.A. in History with a minor in Anthropology and Archaeology from the University of Georgia in 2014 before accepting an internship with the North Carolina Maritime Museum in Beaufort, NC. At the Maritime Museum she worked under the Collections Manager to catalogue collections as well as assist in the expansion of the Blackbeard Exhibit. Currently, Jessie is a graduate student at the University of West Florida where she is completing a M.A. in Public History and the certificate program for Historic Preservation. Her area of emphasis is in colonial maritime history with a particular fondness for studying piracy. She also enjoys working with historic preservation initiatives involving coastal communities and heritage. While at UWF, Jessie worked on projects for Next Exit History as well as created panels for the Historic Trust Maritime Heritage Trail in downtown Pensacola. When not in class, she works as a guide for Emerald Coast Tours, teaching visitors about the city's expansive and extensive past.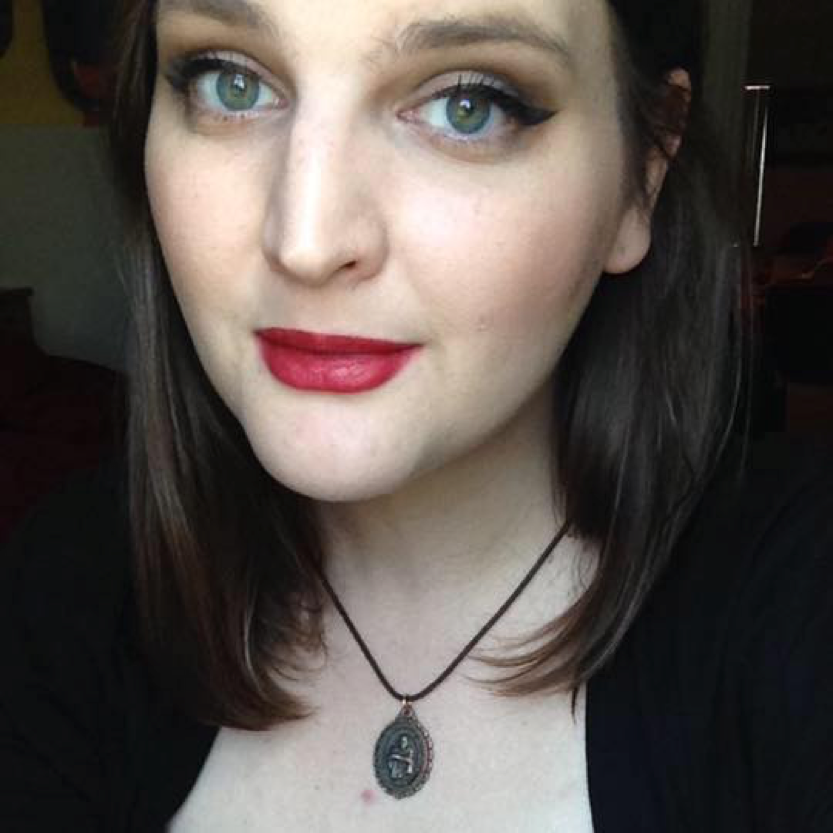 Anna Downing
Researcher
Researcher ID: 0000-0001-9134-4439 Featured Landscape: Public Health Anna Downing is a graduate student at the University of West Florida studying Public History and Historic Preservation. She graduated with her degree in Art History from the University of West Florida in 2015. Anna grew up outside of the historic and art filled city of New Orleans. The culture and history of the city fostered her interest in both art and history. After moving to Navarre, Florida in 2009 Anna began volunteering at the Pensacola Museum of Art, furthering her love of both fields. Upon graduating with her undergraduate degree, she decided to pursue Public History to gain the skills and knowledge needed to work in the public realm of history. After she took a historic preservation class, she decided to pursue a certificate in the field. She currently works as a historic Segway tour guide and an administrative assistant at First City Art Center, a local nonprofit. Following graduation, she intends to move back to New Orleans to continue her career in the nonprofit world.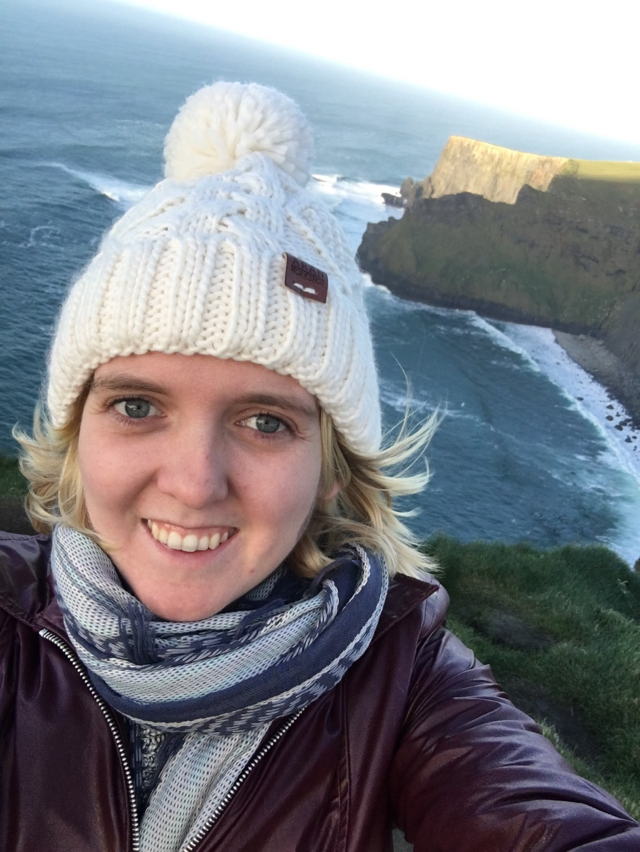 Brianna Patterson
Researcher
Researcher ID: 0000-0002-8037-3709 Featured Landscape: Lumber Industry Brianna Patterson is currently a graduate student studying Historical Archaeology at the University of West Florida. She also works as a graduate assistant at the Florida Public Archaeology Network, and an information aid at the Arcadia Mill Archaeological Site. As an undergraduate, she attended Lindenwood University in St. Charles, Missouri where she received a Bachelor of Arts in Anthropology, with an emphasis in Archaeology, and a minor in History. Though she takes pleasure in working on a variety of sites, from early French homesteads to World War II burials, her passion and experience is most commonly associated with sites of conflict. For her graduate thesis, she is currently researching the 1862 Confederate raid, led by Lieutenant Colonel William K. Beard, that destroyed mills in both Santa Rosa and Escambia Counties. Her preliminary review into the lumber mills affected inspired her interest in the vast and complex world of the lumber industry which surrounded Pensacola.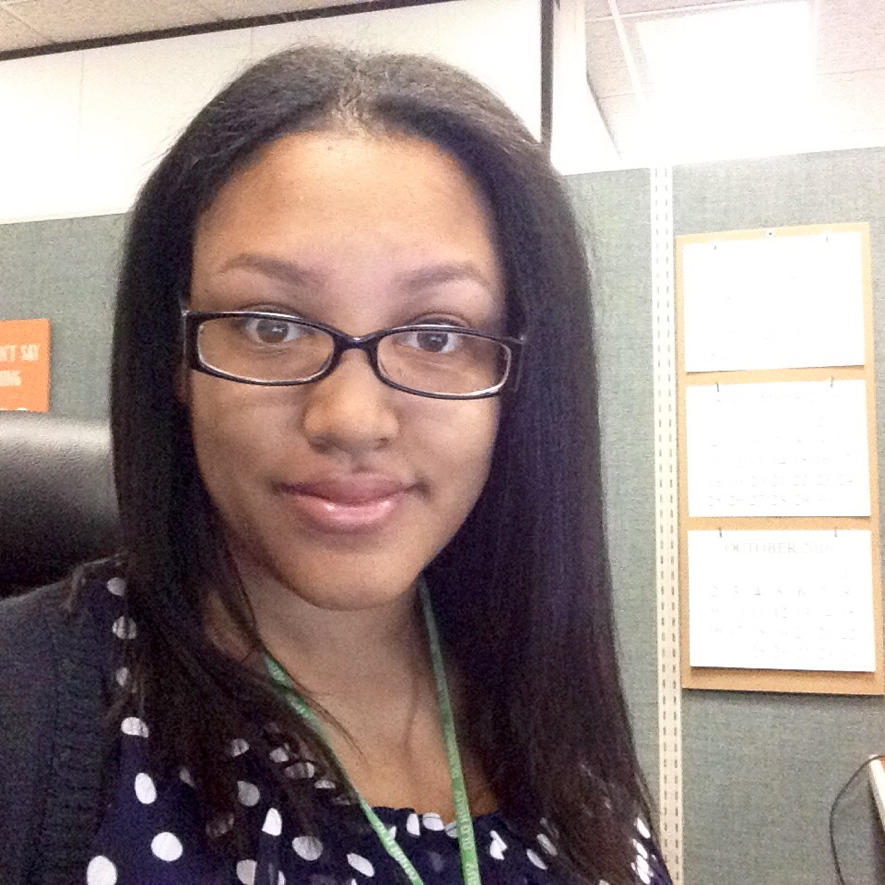 Mariah Hills
Researcher
Researcher ID: 0000-0002-5323-8034 Featured Landscape: Traveler's Havens As a Public History graduate student of the University of West Florida (Fall 2017), Mariah Hills has studied Atlantic History, Medieval History, and Coastal Preservation. She has interned at the United States Capitol Historical Society, working as a Research Intern in Washington, D.C. with the Washington Center for Internships and Academic Seminars. She graduated with her Bachelor's Degree in Traditional History in 2014. Mariah has works at the John C. Pace Library first as a Cataloging Services Student Aid, and currently as a Library Reference Aid. Her professional goals are to gain experience in museology and curate a historic collection. In the future, Mariah hopes to pursue a Master's of Science in Technology. She intends to build upon the knowledge, skills, and abilities to succeed in any position in information and public history studies.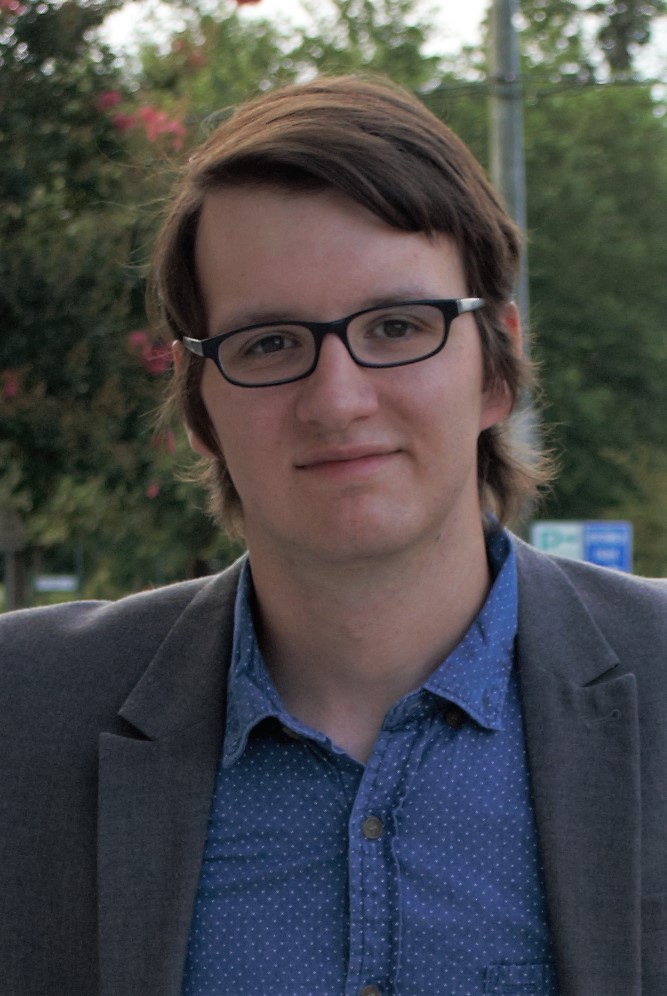 Spenser Andrade
Researcher
Researcher ID: 0000-0002-7044-8500 Featured Landscape: Pensacola Ferries Spenser Andrade is a public history graduate student at the University of West Florida under the direction of Dr. Jamin Wells. His academic interests currently concentrate on museology with a focus on archival and collection preservation. Recently, he has acquired an archival internship at the Hilton-Green Research Room, part of the UWF Historic Trust, under the guidance of Jacquelyn Wilson to help her develop an object handling guide for students and volunteers. Furthermore, Mr. Andrade is a board member for the Santa Rosa Historical Society in Milton, Florida. The Society maintains the historic Imogene Theatre in Milton and promotes the preservation of Santa Rosa County's historic artifacts, places, and buildings. In the past, Mr. Andrade worked with a team of fellow graduate students to develop a new interpretive and educational exhibit for the West Florida Railroad Museum in Milton and helped bring the Guantanamo Public Memory Project traveling exhibit to the T. T. Wentworth Museum in Pensacola.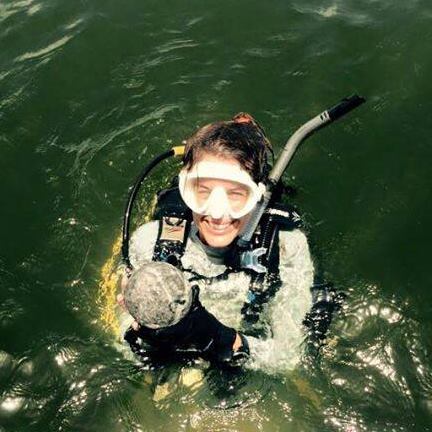 Arlice Marionneaux
Web Designer/Public Engagement Specialist
Arlice Marionneaux served as the team public engagement specialist and web designer for the Escambia County Coastal Heritage Survey's (ECCHS) pilot project. After analyzing model digital history and outreach initiatives, she designed this prototype website. Her objective was to create an accessible interactive online platform using open-source software that would be stimulating, useful, and educational for diverse audiences. She greatly appreciates any feedback on how to improve the design and functionality of this site. Arlice is in her final semester at the University of West Florida's master's program for Underwater and Historical Archaeology. Her thesis focuses on multibeam sensing and data processing. Arlice's personal research interests include historical ecology and submerged landscapes.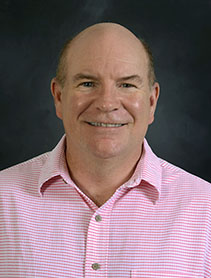 Dr. John Jensen
Principal Investigator
Dr. John Jensen, assistant professor, teaches maritime history, historic preservation, fisheries and marine archaeology. Jensen, an applied historian and marine archaeologist, focuses on the many relationships between people and inland waterways, coastal areas and oceans. Born and raised in Homer, Alaska, he spent most of his formative years working with his father as a commercial crab and shrimp fisherman. His experiences growing up in the rapidly changing coastal community of Homer and working on Alaska's fisheries frontier inspired his scholarship and interests in the connections between history, policy and community identity.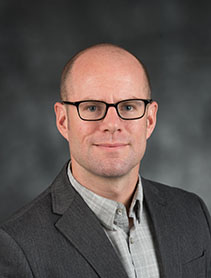 Dr. Jamin Wells
Principal Investigator
Dr. Jamin Wells, postdoctoral research associate, assists the department with grant development. He also conducts research on the development of the American coast, the cultural history of shipwrecks and coastal tourism. Wells is a coastal historian who utilizes his experience as a community organizer to create grant development opportunities that foster interdisciplinary collaboration among UWF faculty. While an instructor at Alpena Community College, he participated in a successful grant proposal to the National Institutes for the Humanities for two, weeklong workshops for community college faculty that focused on historic shipwrecks and associated maritime landscapes in the Great Lakes. At the University of Delaware, he organized numerous workshops and conferences.