The public health landscape of Pensacola owes its size and shape to the coastal and maritime culture and history of the city. The city's public health changed and gew with each reign of Pensacola. The city first saw initiatives in public health during the Second Spanish Period. In 1701, a yellow fever and malaria outbreak forced Governor Andrès de Arriola to build a hospital outside of Fort San Carlos de Austria, located where the Pensacola Naval Air Station is today. During the British period, the location of the British hospital moved four times, all in downtown Pensacola. The British also installed a well within the walls of Fort San Miguel de Panzacola to bring fresh, clean water into the fort walls. When the Spanish took back Pensacola, they tackled issues with hospital construction, using only makeshift hospitals until the American Period beginning 1821. Yellow fever also forced the construction of the first U.S Naval Hospital and a Marine Service Hospital to care for sailors and residents affected by the disease. The Pensacola Quarantine Station, first established at Deer Point in 1821, became Pensacola's first line of defense against yellow fever. Although the station was imperfect at first, it was due to the station that Pensacola became a health haven. Pensacola began a gradual shift from a yellow fever ridden town to a town where people came to enjoy the water for their health.
The public health landscape inventory comprises of every aspect related to public health. This includes hospitals, apothecaries, quarantine stations, camps, cemeteries, water systems, and sewage systems, amongst other types of public health facilities. The inventory entries include sites that are no longer in existence, archaeological sites, abandoned, currently in use, or converted to another use. For sites to make it on the list they must relate to the establishment or developments of the protection and improvement of Pensacola's health. Sites that are not included are those that do not contribute to the history, establishment, or development of Pensacola's public health. The reason to include a wide range of sites is to show every aspect of public health to show the formation of the entirety of Pensacola. The goals of this inventory are to bring to light sites that the public may not know, and to document as many sites as possible to record locations and histories before those sites become lost to sea level rise.
Featured Sites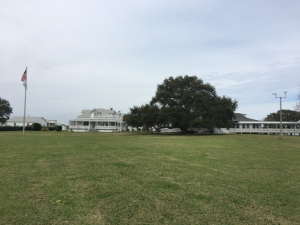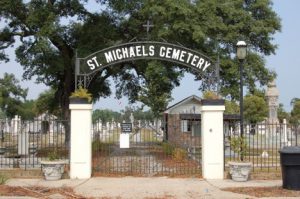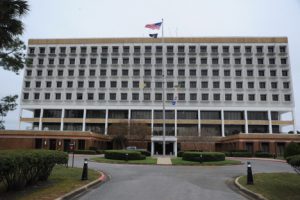 Recommended Readings
Coker, William S. "Pensacola's Medical History: The Colonial Era, 1559-1821." The Florida Historical Quarterly 77, no. 2 (1998): 181-92. http://www.jstor.org.ezproxy.lib.uwf.edu/stable/30152247.
Pearce, George F. "Torment of Pestilence: Yellow Fever Epidemics in Pensacola." The Florida Historical Quarterly 56, no. 4 (1978): 448-72. http://www.jstor.org.ezproxy.lib.uwf.edu/stable/30150330.
Author: Anna Downing
ORCID ID: 0000-0001-9134-4439